Meeting Simon Warren
Posted on January 10th, 2018 by completelygroup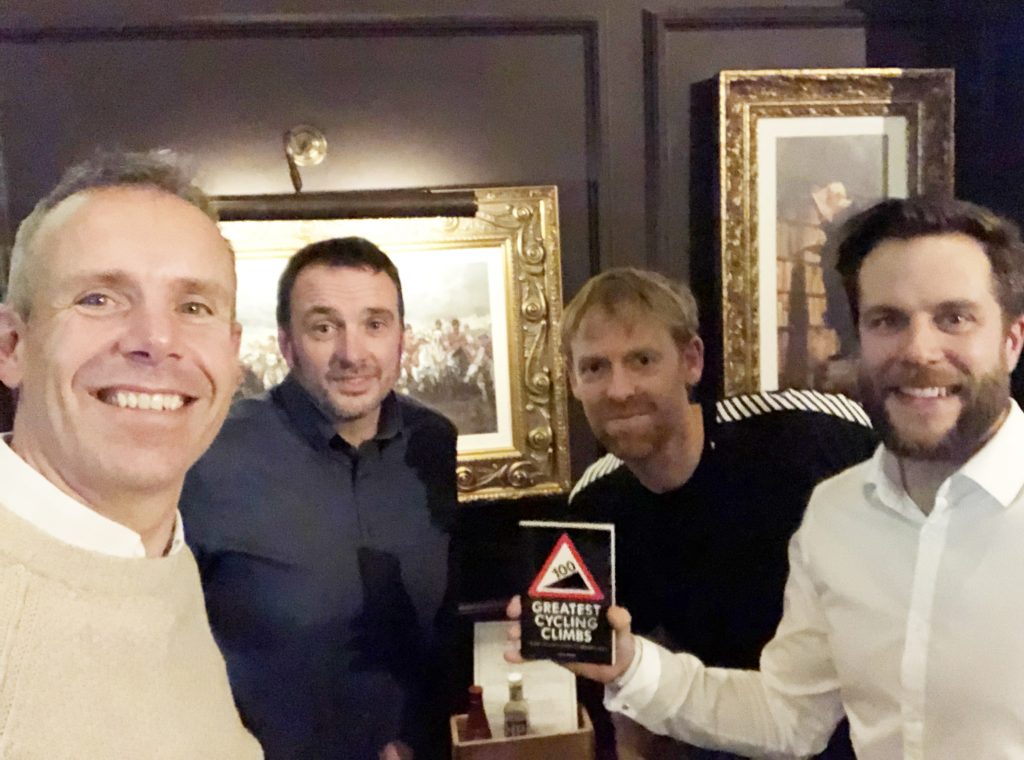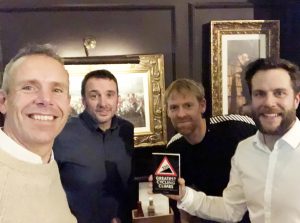 This evening we met Simon Warren, the author of the 100 Greatest Cycling Climbs and received his blessing for our big ride, which has been 18 months in the planning.
Simon's reaction when we first contacted him was "IN ONE RIDE?!?!" but he hopes to join us at some point along the journey. We're looking forward to seeing how it's done properly.
Apparently only 17 other people have completed all 100 climbs since Simon first did it in 2010, but the challenge has invariably been completed over a long period of time, and there has been driving between the hills. Kudos to Richard Burt who attempted to do this in just 12 days in 2016.
But to date no one (to our knowledge) has attempted to do all 100 climbs in a single ride (ie. no driving between hills). The three of us have estimated it will take about a month of 100+ mile days climbing around 3,000m on average a day. On some days we'll do as many as 10 of the 100 climbs. On some days we won't do any – some of these climbs are in very remote places. Thanks for that Simon.
Our ride will be verified via Strava and VeloViewer. You can read all the details on Simon's 100 Climbs website.