Launch night at Assos London
Posted on May 3rd, 2018 by Dom Millar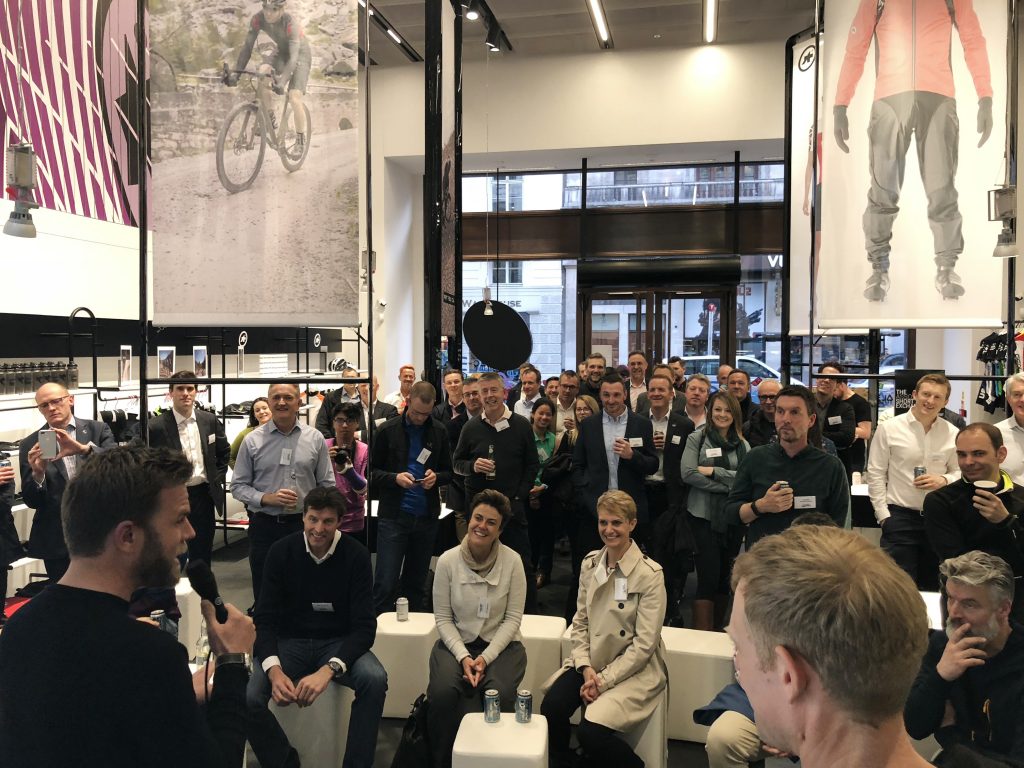 We officially launched the ride in front of a capacity crowd tonight at the amazing Assos store in London's Regent Street.
It was great to be joined by TV presenter Matt Barbet and Simon Warren, the author of The 100 Greatest Cycling Climbs, the book that inspired this challenge.
During an entertaining Q&A session Simon described some of the challenges Dom, Graham, James and the riders that join them will face on their epic 5,300km journey around the Great Britain later this year.
Thanks to everyone who joined us, and especially the team at Assos London for hosting a perfect evening.
No backing out now…